Apply Now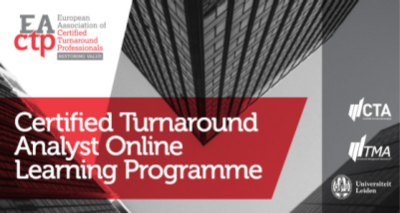 How do I become a Certified Turnaround Professional (CTP)?
From May 2021 all applicants first need to pass examinations. Following examination success applicants can then apply for the desired level of membership:
Sit the three exams and pass to become a Certified Turnaround Analyst (CTA)
Pass the three exams, submit three case studies and pass an interview to become a Certified Turnaround Professional (CTP)
Membership criteria
Applications are welcome from turnaround professionals who live or work in Europe (which includes EU countries, continental Europe plus UK, Eire, Greenland, Iceland, Cyprus and Malta).
Case studies, which are needed for those applying for membership levels above Analyst, must be from within the last ten years and the last case study must be no more than three years old at the point of application. The Standards and Admissions Committee will exercise discretion if the last case is older than three years.
How to apply
For information on the application process, with detailed notes for applicants see How to Apply.
For application forms, see: